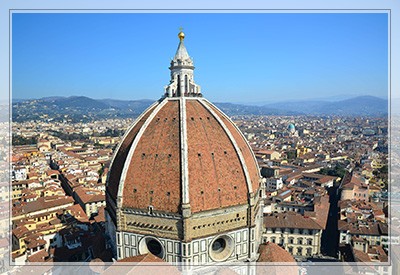 COME RAGGIUNGERCI
HOW TO REACH US
By car
From the north (Milan, Venice, Bologna) A1 motorway, then A11 towards Florence.
From the South (Naples, Rome, Arezzo) with the A1 motorway, exit at Florence South.
From the sea, with the A11, exit at the end, Florence-Peretola.
Siena, with the Chianti motorway, exit at the end, exit Firenze Certosa.
From Pisa-Livorno, with the FI-PI-LI to Firenze.
By train
From Santa Maria Novella B & B:
- Taxi Service 055 4242 - 055 4798
- Bus Ataf:
- N. 23 of the railway station, side street Valfonda
get off at Massaio HALF BRIDGE, Drive about 343 meters from the bus stop to reach via Circondaria, 44
By plane
From Pisa (GalileoGalilei):
The airport of Pisa, which is about 90 km from the B & B la Rosa Florence is connected to Florence by train (http://www.fsitaliane.it/) and bus: (http://www.terravision.eu/ ); it is also possible the car, and in this case it is recommended the route via SGC FI-PI-LI.
From 'airport of Florence (Amerigo Vespucci):
The city airport, which is about 4 km from the B & B the rose of Florence, is served by taxi, bus and car.
From Florence to Santa Maria Novella:
journey time 15-20 minutes
Bus: http://www.ataf.net/tp/bw.aspx
Taxi: http://www.4242.it/