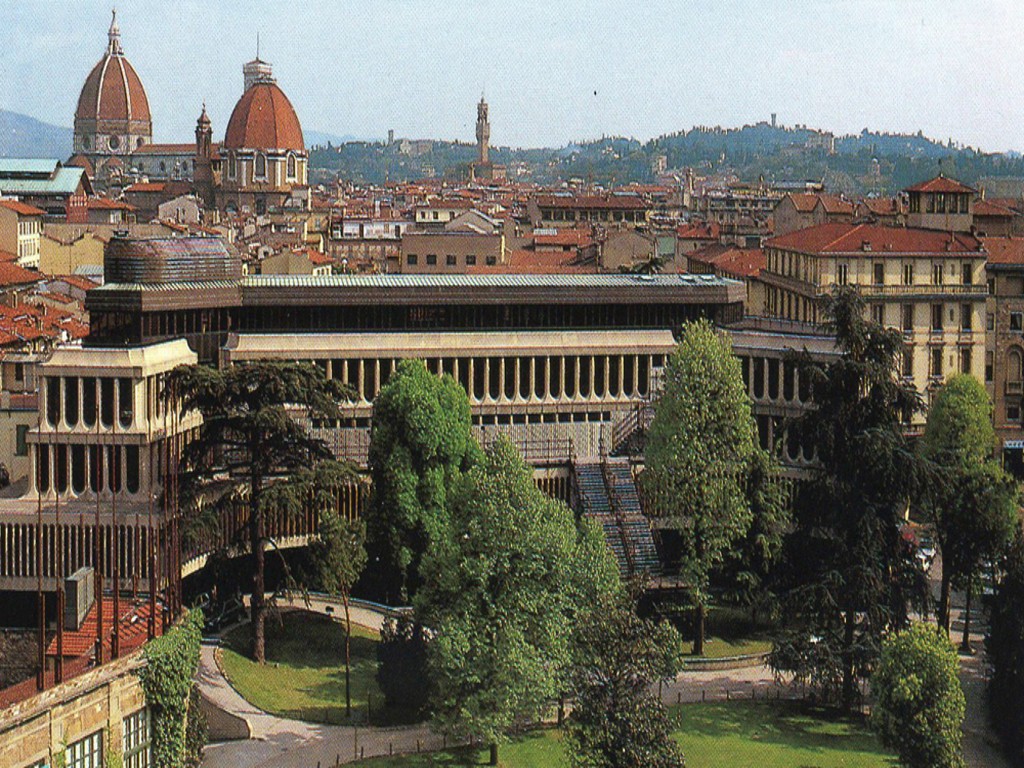 PALAZZO DEGLI AFFARI
PALACE OF BUSINESS
(Piazza Adua 1 - Florence)
Designed da'Architetto Pierluigi Spadolini and inaugurated in 1974, the modern Palace Affairs is a versatile and flexible, is spread over 5 floors and has a total capacity of 1,800 people in 4,000 square meters.
Ideal location for organizing all kinds of events, from training courses to conventions, events, meetings and conferences, up to the exhibitions and fashion shows high fashion.
In the heart of Florence, opposite the main railway station of Santa Maria Novella and the Duomo. Adjacent to the Convention Centre and surrounded by a large park, entirely covered by a new Wi-Fi system of "fourth generation" global coverage of the entire pole fierstico-conference to conference ensures that the connection in secure and high performance cutting-edge digital services.